Towing/Auto Repair from Our Service Center Facility in Lebanon, Pa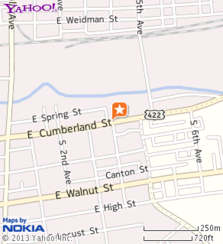 Roberto's

Service Center

" General Repairs "

Business Hours:
M - Fri - 8am - 6pm
Sat - 9am - ?
Sunday - closed

24/7 Towing and Roadside Assistance -
Call us at any time for short- or long-distance towing. Roadside services include jump-starts, tire changes, winching, accident removal, as well as lockout assistance. Our average response time is between 35 and 60 minutes from the time we get your call.

Auto Repairs -
Take advantage of our free estimates to determine any of your vehicle's repair needs. If you are scheduled for a particular repair and we find an additional problem, you will be fully informed before we do any work on the new issue. We can even send photos of the problem to you. Before your car leaves our shop, it will be fully inspected to ensure that all the necessary repairs have been made.

Our service rate is substantially lower than what most other shops charge. Walk-ins are welcome based on availability, but appointments are preferred so that you receive the timely service you deserve. 717-274-9505






Junk Vehicle Solutions -
Do you have a junk vehicle you would like to get rid of ?
Roberto's Towing offers various solutions.

# 1.
Roberto's Service Center will purchase your unwanted junk vehicle. Rates vary

# 2.
Roberto's Service Center will pick up your unwanted junk vehicle for free.

# 3.
If your looking to sell your unwanted junk vehicle, but do not have money in hand to pay towing charges, Roberto's will pick up and drop off at a local salvage yard for 50% of the selling price. Payment due when you receive payment.

Dependable Service -
Rely on our auto care experts to make your towing and auto repair projects as smooth and stress-free as possible. Take advantage of quick efficient towing services from Roberto's Towing, a top-quality auto repair facility in Lebanon, Pennsylvania.

No Job Is Too Big or Too Small -
From passenger cars to light-duty vehicles, our towing and recovery specialists can handle every type of vehicle on the market. You get the same quality treatment whether we have one car or 20 cars in our shop. Call us at any time of day or night to receive prompt roadside assistance.

Family-Owned-and-Operated Auto Shop -
When you need your vehicle towed or repaired, put our years of expertise to work for you. Depend on us for responsive auto care at competitive prices.

Contact us to request our towing services or to schedule an appointment for your vehicle repair needs.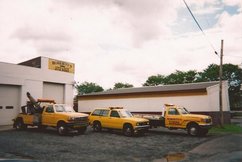 * Led lights
* Light bars
* Warranty work



Auto detailing





Towing

(
717)274-9505
Service Center (717) 277-7200
Emergency Service Available
Se Habla
Espanol​